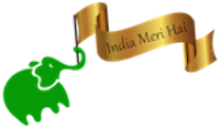 LRSIA 2017 - FAQ
ABOUT THE AWARD
Q – What is the Leading Reading Schools of India Award (LRSIA)?
A – The award programme has been initiated by Young India Books to applaud and recognise the five leading schools of India for their exemplary work in instilling a love for reading in their students.

Q – Is the competition open only to schools?
A – Any child belonging to a school, library or book club may participate in the various categories. They will be judged individually. However, only schools are eligible for LRSIA.

Q – What do schools have to do?
A – Schools wishing to to participate have to REGISTER ONLINE. (Click the link for the registration form)
a) Fill in your school details and list the programmes and activities that you conduct in their libraries, and
b) Encourage their students to participate in the competition.

HOW TO ENTER
Q – What Do Students Have to Do?
A - Students get to become aware of the importance of each ones role and responsibility towards our country.
They select a book from the recommended reading list comprising various aspects of India's environment viz. peoples, flora and fauna, natural and physical heritage, read it, introspect on it and then answer two questions and take a pledge - either in the form of a slogan or an illustration. For further details click on the link above.

SUBMISSIONS
Q - How do students submit their entries?
A - They have to submit heir entries on the Student Submission Form
Q - How many entries can children submit?
A - Each child can submit one entry only.
Q - Is there a registration charge?
A - Yes, to defray administration costs there is a fee of Rs 200 per entry.
Children studying in NGO schools are exempt of this fee.
The amount can be paid via bank transfer. CLICK HERE for the details.

BOOKS
Q - How is the Recommended Reading List decided?
A - The books are decided according to the theme for the year. This year the theme is "India Meri Hai".
Q - Do children have to read all the recommended books?
A - Not at all. However, it is recommended that they read at least a couple of books before they select the one they are going to base their work on.
Q - Where can the books be purchased?
A - Books can be purchased online, bookstores, publishers or from Samir Kapadia.
Write to him at <clearningaid@gmail.com>
Or, call him at 022 24016400
TIMELINES
Last Date for School to Register                              3rd Mar 2017
Last date for Student Registration and Payment     15th Apr 2017
Last Date for Submission of Entries by Students    30th Jun 2017
Announcement of Results                                       14th Aug 2017
PRIZES
Q - What will the schools receive?
A – Five winning Schools will receive a Beautiful Hand-crafted Trophy along with a special citation and as a token of appreciation the librarians of the top five Leading Reading Schools of India.
Q - What are the prizes for the participants?
A - Every participant will receive a participation certificate bearing Ruskin Bond's signature. 
Ten winners in each category will receive a WINNER'S certificate AND a personal signed copy of a book by Ruskin Bond, India's leading author.
All winning entries will be published in Young India Books, the DNA, newspaper various websites and magazines.

VIDEO: INDIA MERI HAI
This year to commemorate India's 70th year of independence, Ms Shamim Padamsee, Founder of Young India Books and The Leading Reading Schools of India award has conceptualized a video titled "India Meri Hai". This video will be sent to all schools before the launch and also be made available on You Tube: (Link) before January 26, 2017.
We hope that schools will use this video for spreading awareness of India's environment and her peoples. Registering schools wiill receive a few thought-provoking images along with a list of question for discussion, if they so wish, to enable them to initiate a dialogue for discussion.
Periodically, relevant thought-provoking articles and videos will be posted on the Young India Books facebook page as well as on the website. Interested students from the senior category and teahers may access them for information.

NOTE
Q. Can any entries be disqualified?
A. The entry could be disqualified for the following reasons:
-If an entry is plagiarized from any source
-If undue help has been taken from an adult
-If you submit more than one entry, we will select only one entry in a random manner; the second entry will not be considered.
-If your illustration entry, is merely a 'redrawing' or copy of the original, unfortunately, we will not consider the same.